The antique beauties were on display for automotive enthusiasts to take selfies and photos. Among the participating vehicles at the show were (l-r) a 1968 Fiat 1100D, a Hindustan Contessa, a Standard Herald and a 1949 Buick Super Eight.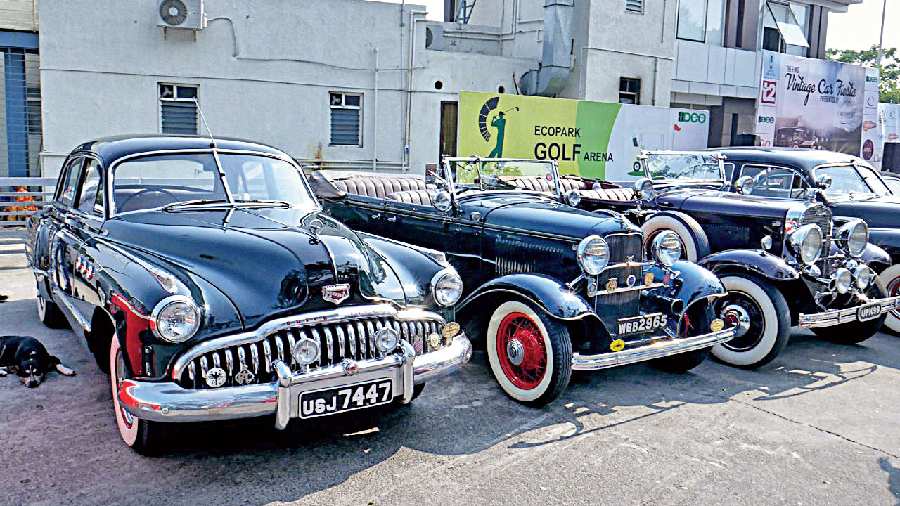 With title sponsor Calcutta Talking Club and venue partner HIDCO, the Eastern India Motoring Group (EIMG), which is comprised of about 150 vintage and classic vehicle owners, organised a vintage car display at Club De Golf in Kolkata on Sunday morning, November 27.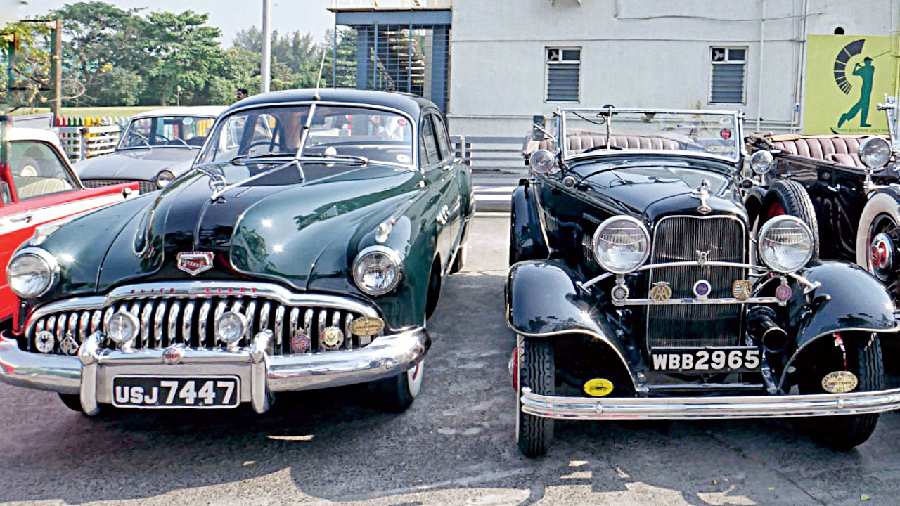 During the one-day event, around 60 vintage automobiles, some of which were over 100 years old, were on exhibit. Pictured here is a Buick (left) and a 1932 Ford V8, which has been in the same family since the beginning.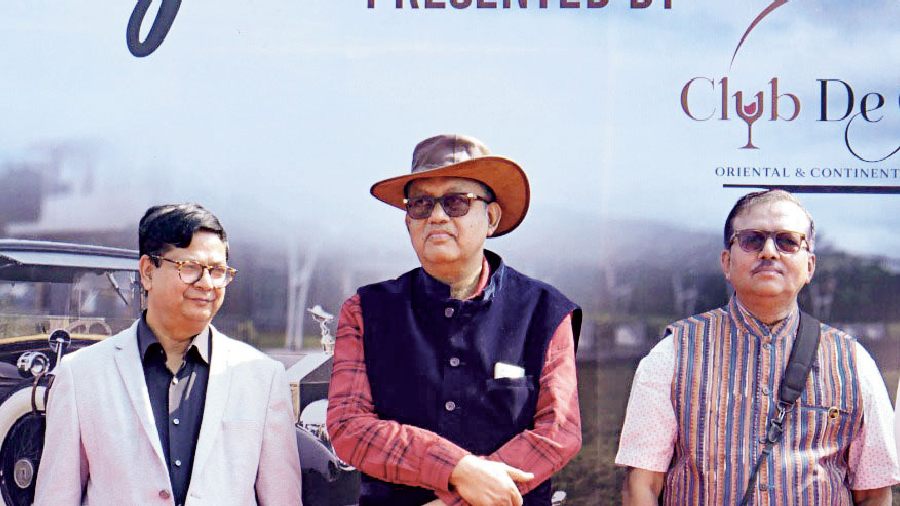 (L-R) Debashis Sen, chairman, NKDA; Amit Ghosh, founder of Calcutta Talking Club; and Colonel Indrajit Roy, GM, New Town Business Club, graced the event with the inaugural ceremony.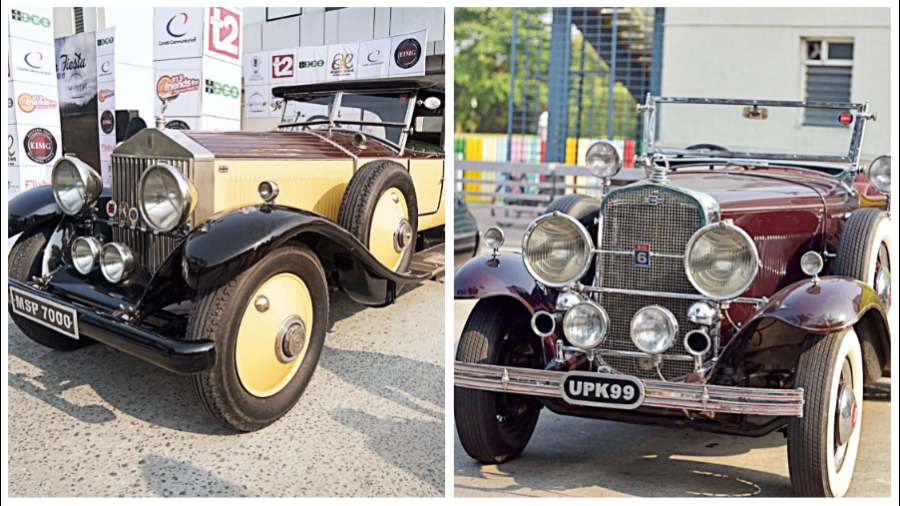 The star of the show, the 1925 Rolls-Royce Phantom I (bottom left), was a head-turner and the oldest automobile on display. Another major attraction of the day was the 1931 Chevrolet Big 6 (bottom). The display continued with further enticing vintage autos on display at the show.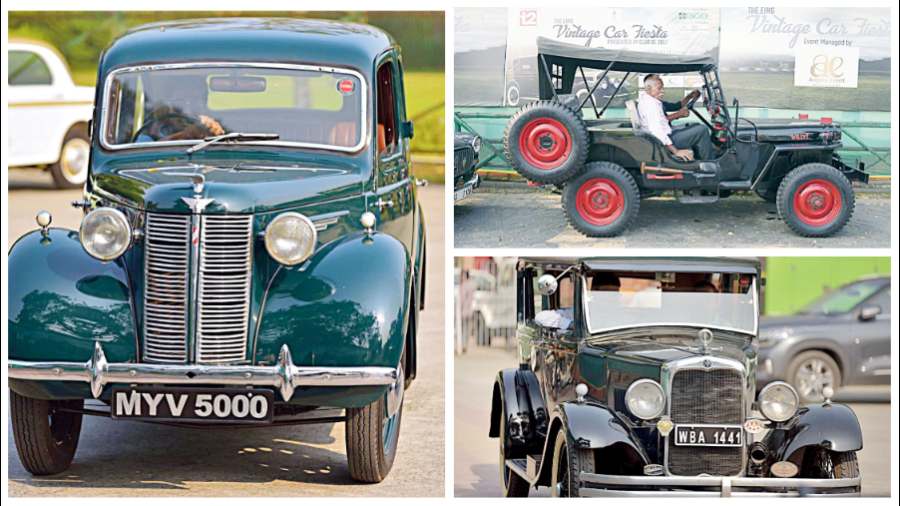 Throughout the day, car enthusiasts and restorers came to have a look at the glorious past represented by the city's historic vehicles that included (clockwise) a British 1947 Austin 8, and a pair of American beauties — a 1952 Willys CJ2A and a 1926 Studebaker Erskine.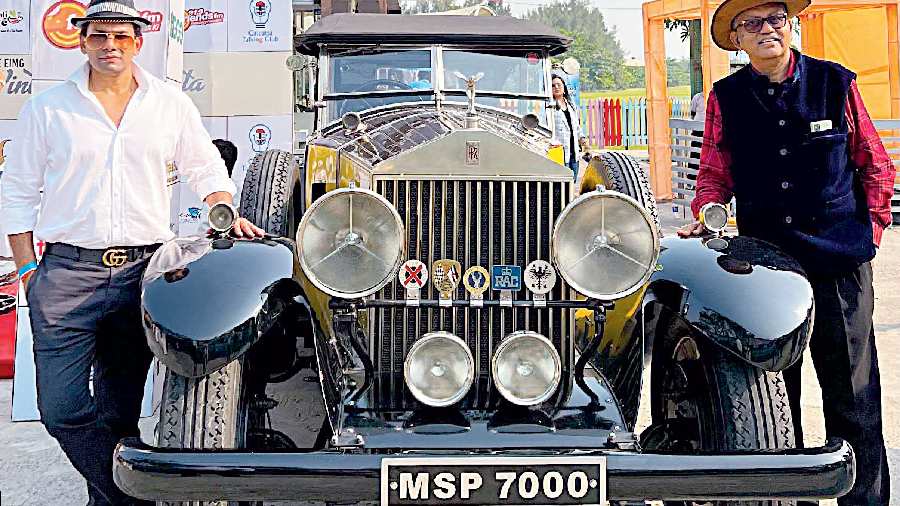 Shrivardhan Kanoria (left), founder of the EIMG and collector and restorer of vintage cars, and Dr Amit Ghosh, urologist and robotic surgeon and founder of Calcutta Talking Club. Said Ghosh: "I am not an expert at vintage cars, neither am I an enthusiast but I'm an avid admirer of the vintage concept." 
"This car is approximately 75 years old and has been lying idle for about 15 years. It has been restored by Shrivardhan Kanoria and is now running splendidly!" said Ashish Bagchi from EIMG who was driving a 1937 Opel Cabrio.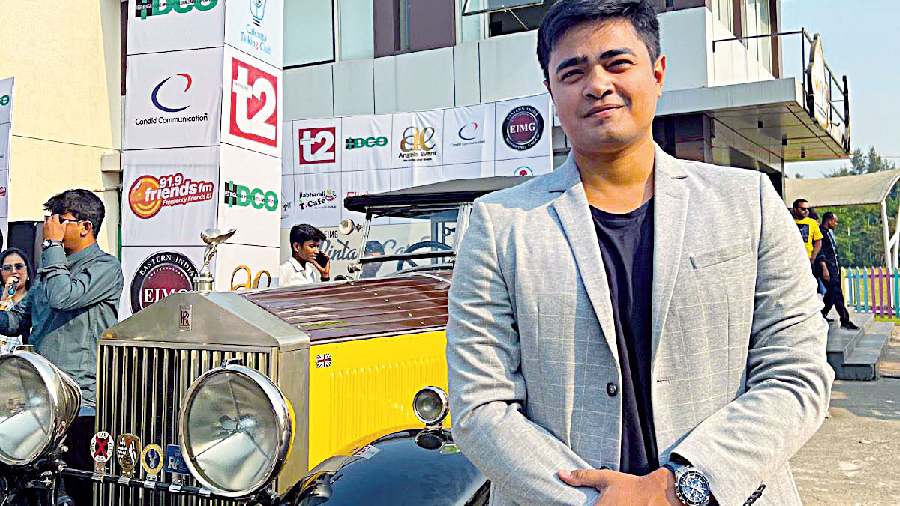 Car enthusiast Amarttyajit Sinha posed with the 1925 Rolls-Royce Phantom I. "I've always wanted to attend a vintage car show, but never got a chance. Finally, I had the opportunity to see numerous classic cars. My personal favourite was the 1931 Chevrolet Big 6." He also mentioned how nostalgic he felt seeing the Fiat 1100D, a model that was once owned by his family too.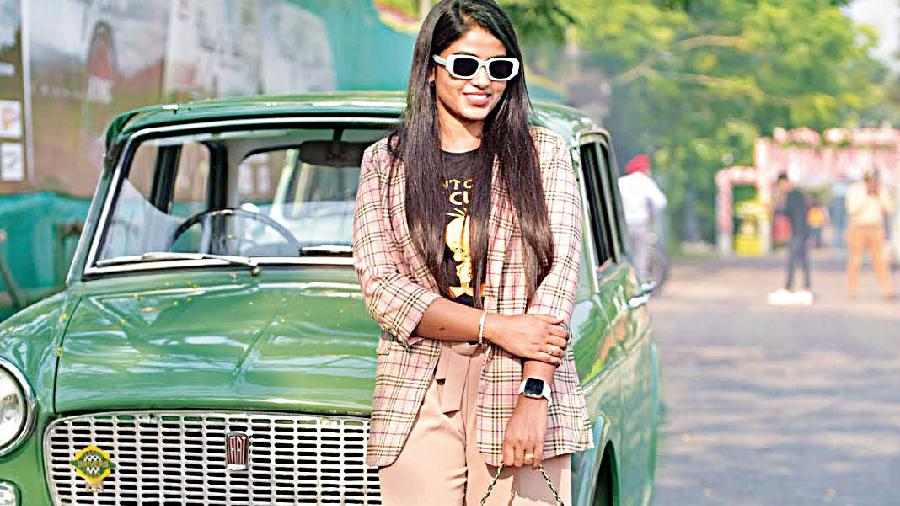 Priyanka Lohia, posed for The Telegraph in front of the 1968 Fiat 1100D. She looked chic in her pink checked blazer paired with matching trousers, accessorised with a textured sling bag and flashy green sunglasses! #ootd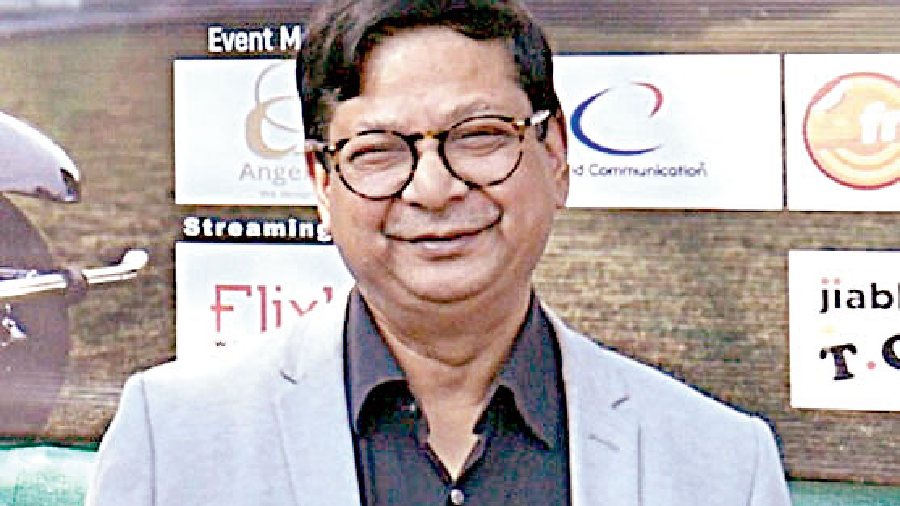 "Feeling quite nostalgic with childhood memories of vintage car rallies. Hope this will be an annual rally at smart city New Town, where we may exhibit EVs alongside," said NKDA chairman Debashis Sen.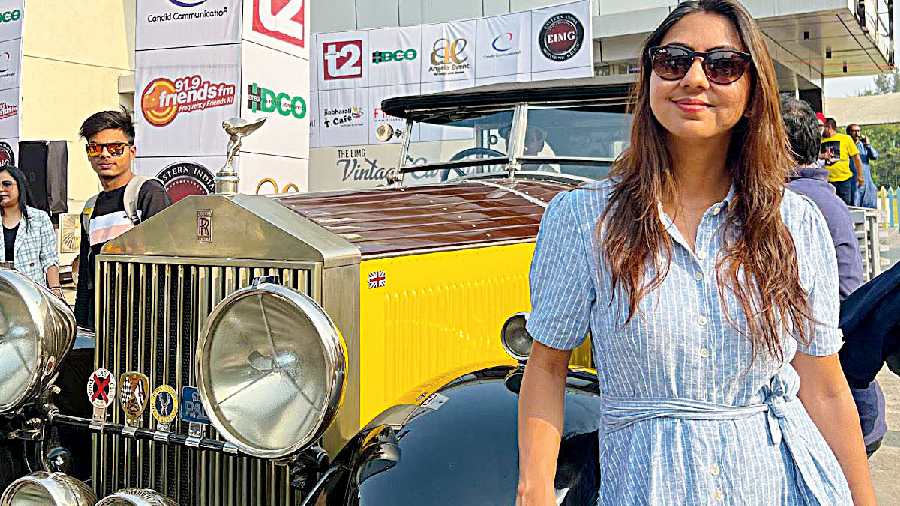 Akansha Pandey, owner of Club De Golf, said: "It's our immense pleasure to host the event. Along with the Vintage Car Fiesta we are offering a lavish Sunday brunch with beer and wine. We are serving Continental and oriental food with the great ambience of the golf green course."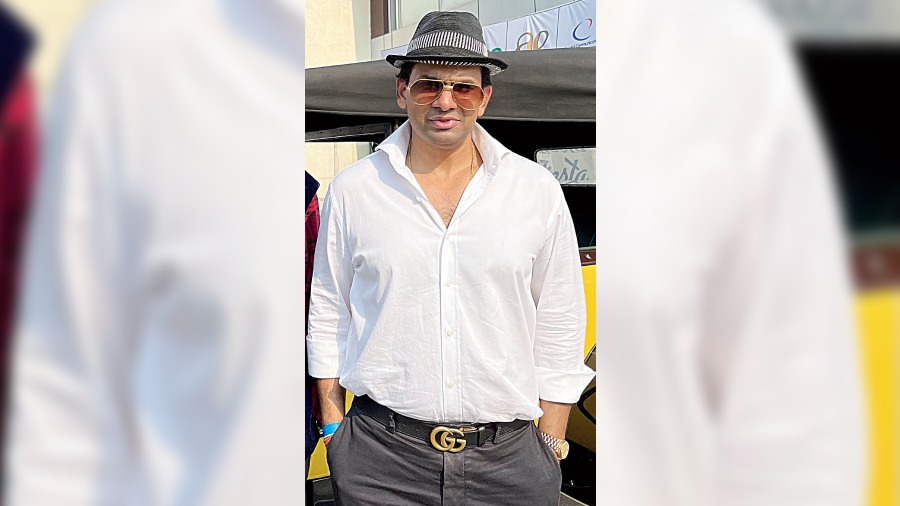 Sharing his experience of restoring his 1925 Rolls-Royce Phantom I, Shrivardhan Kanoria, founding president of EIMG said: "We are car connoisseurs, we are collectors and restorers of vintage and classic cars. It was practically a basket case, it didn't have a body. The entire car was designed and fabricated by me. It took me seven years to restore this car and get it up on the road." He also owns other antique cars including a 1906 Renault, which is one of the oldest cars running in the country, a 1914 Wolseley and many more.