FOUNTAIN HILL, Pa. — After nearly 90 years of tune-ups and tire changes, an automotive shop in Fountain Hill, Lehigh County, is nearing its end as the owner puts the brakes on a decades-long career.
Friedman's Service Center, offering auto repair and maintenance services as well as fuel sales at 1002 Broadway, will stop mechanic work on Jan. 31 as owner Bruce Friedman retires from the family business. Fuel sales will conclude a few weeks later, on Feb. 25.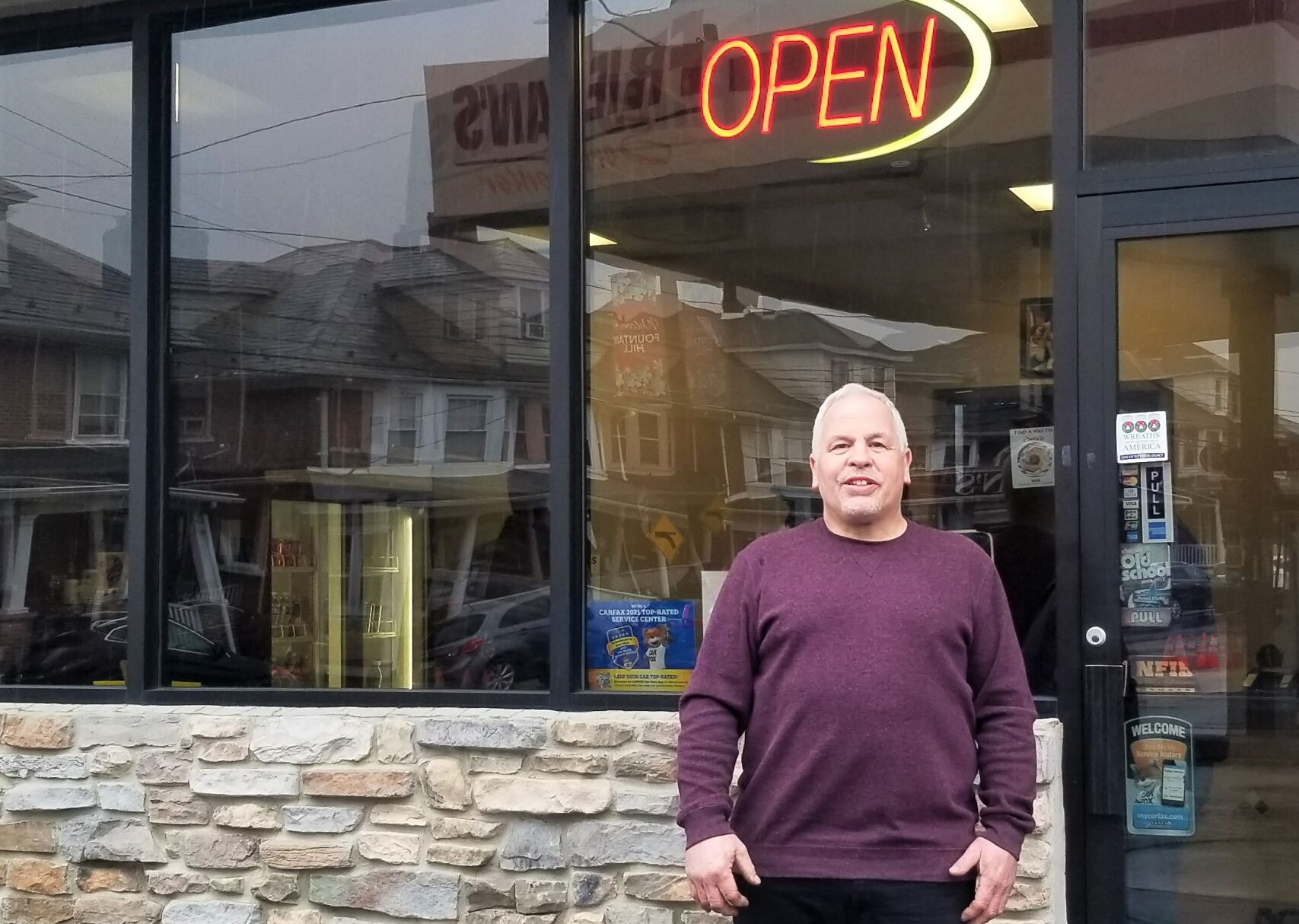 Friedman's four children are involved in other professional endeavors and aren't interested in taking over the business.
"I'll miss the customers the most," Friedman said. "I'm a personable guy, and I love chatting with everyone who stops by. I'll often poke my head out to say hi if someone's pumping gas. That friendly, one-on-one interaction has been lost at most other gas stations – actually most businesses in general – these days."
Friedman's great uncle, Ed Friedman, started the business in 1936, and his grandfather, Joe Friedman, joined the operation a few years later.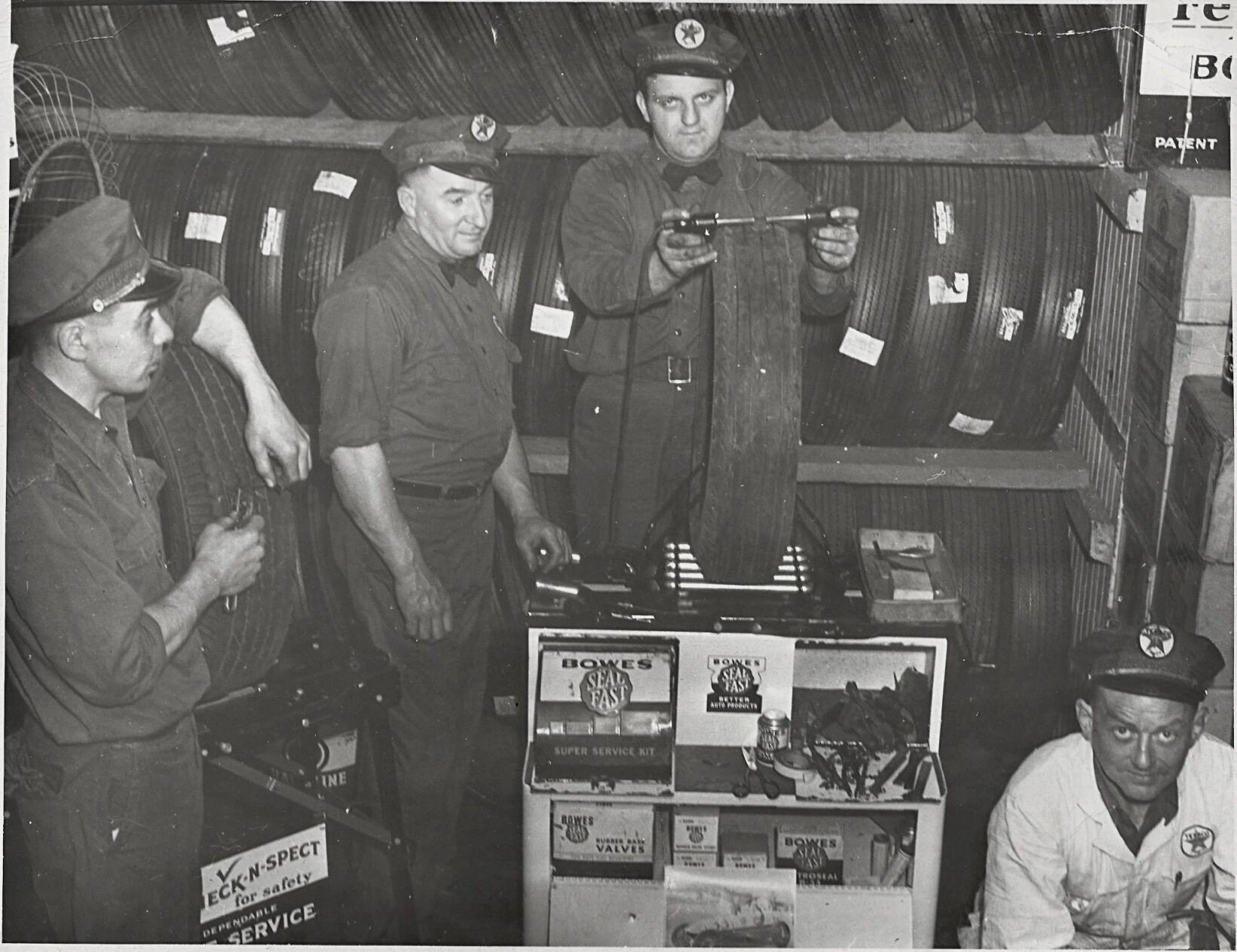 Ed and Joe worked alongside each other for many years before Bruce's father, Robert, took over in 1979.
Robert, who passed away in 2008, had a lifelong passion for cars, noting in his 1949 Liberty High School yearbook that he wished to one day own and operate his own service station.
Bruce labels him his "mentor in everything."
"Growing up, I learned nearly everything I know about cars from my dad," said Bruce, who also studied automotive repair at Bethlehem Area Vocational-Technical School and a GM training center. "I was in the bays observing him and always on hand if he needed me. But my father also taught me about the business end of it all, and he did a good job because I've been running this place for 23 years. The business has been very good to me."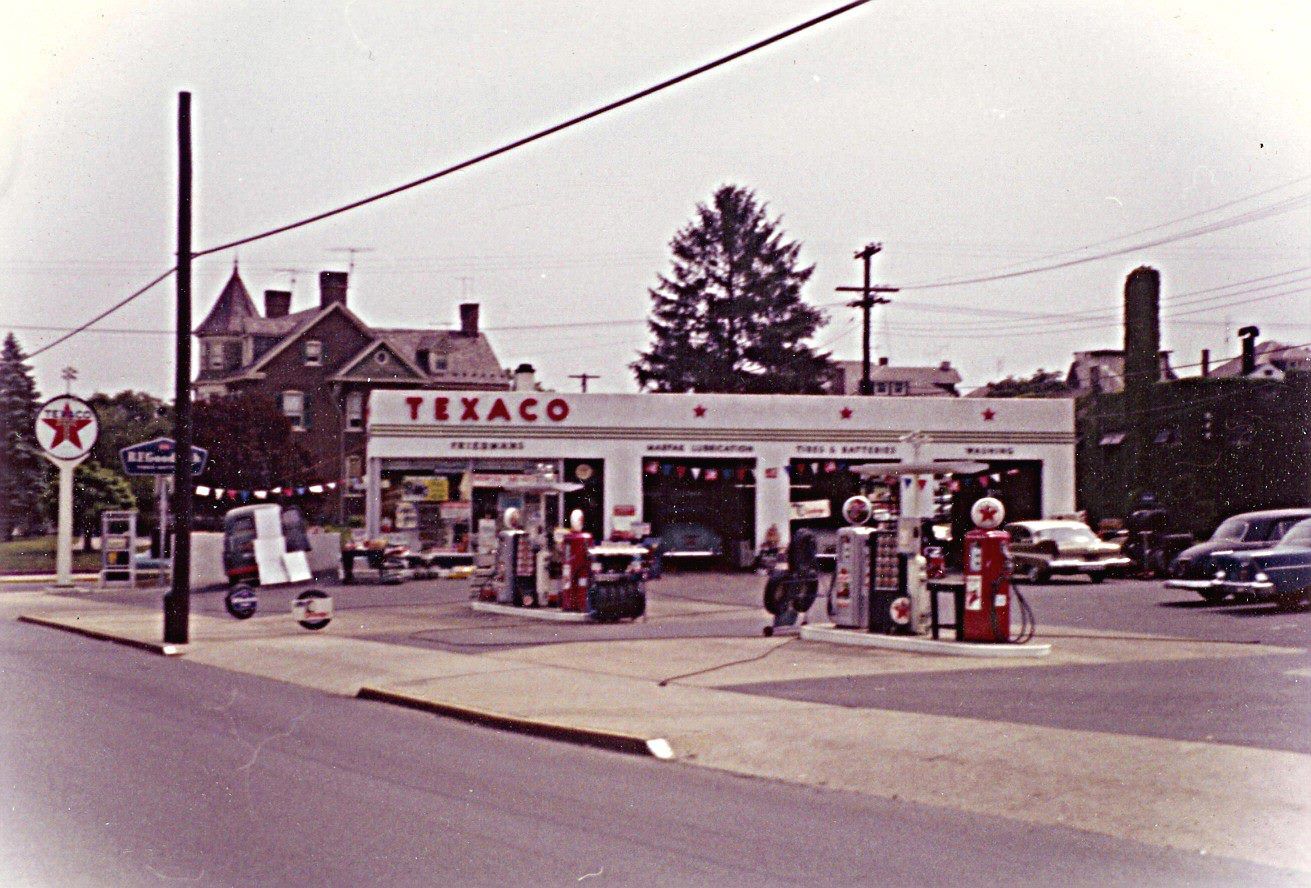 Bruce, who took over Friedman's in 2000, recalls helping out at the shop as early as age 12. He performed minor tasks like sweeping the floors and changing tires before moving on to more advanced duties in high school.
"The first thing I did was clean the bathrooms for 75 cents an hour," he said with a laugh. "I grew up in north Bethlehem, and before I was able to drive, I used to ride my bike across town to get here."
Friedman's, previously known as Friedman's Texaco, operated out of a different building on the same Fountain Hill site until 1954, Bruce said. The current auto shop was constructed in 1955.
The business was at the forefront of many advances in automotive technology over the years, including opening one of the Lehigh Valley's first automatic car washes (no longer in operation) in 1966.
It continues to feature one of the few remaining full-service gas stations in the area, and Bruce – who's been a one-man operation for the past five years – has had to juggle his auto repairs and maintenance with pumping gas for customers.
"I could be in the middle of an oil change, and I have to stop to pump gas," he said. "It's not a big deal, though. I've learned to multitask."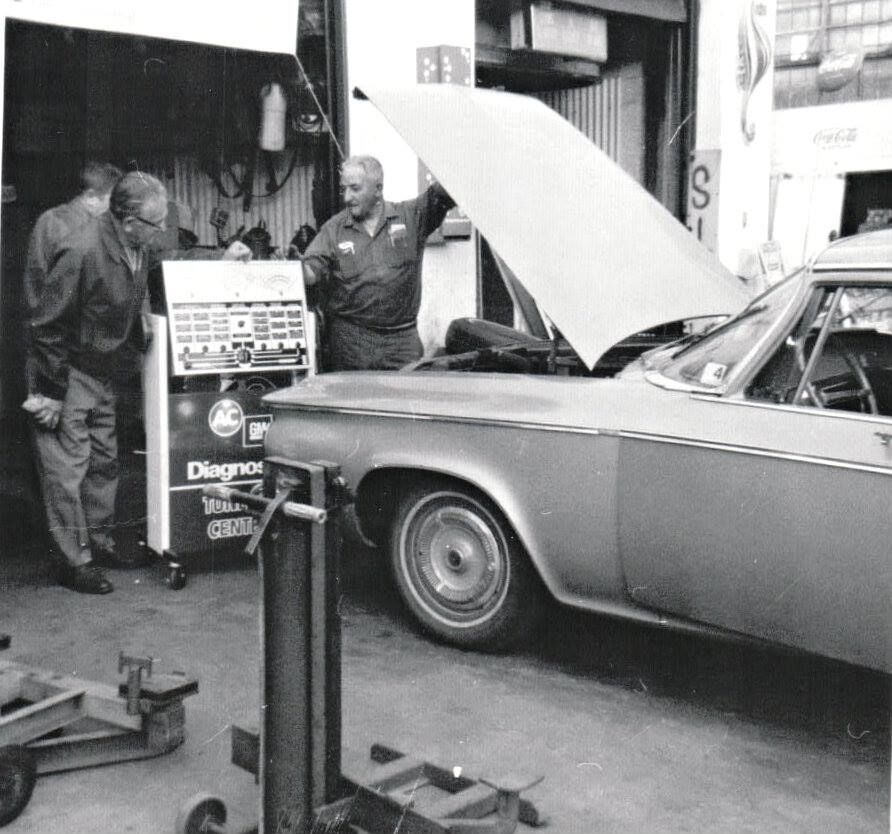 Bruce's siblings, Bob Friedman, Jim Friedman and Nancy Perruso, also grew up in the business, with his brothers helping out during various periods in the 1970s.
"We all learned to drive here – jockeying cars around the parking lot," Bob said. "We also washed the cars by hand."
Bruce has trouble estimating the total number of vehicles that he's worked on over his career, but it's safe to say it's in the thousands.
The business' database contains around 400 current customers, and Bruce notes that he works on an average of six vehicles a day – "sometimes more, sometimes less."
Several customers are regulars, he added, and some have followed in their parents footsteps, entrusting their vehicles' care with Friedman's thanks to the business' upstanding reputation.
"I do have generational customers, whose parents also came to us," Bruce said. "It means a lot that our service proved worthy of their loyalty."
The Fountain Hill property is under contract to be sold, but Bruce is unsure of what the new owner has planned for it.
"It could remain a gas station, but I don't know," he said.
If the property's new owner goes in a different direction, Fountain Hill will be without a gas station. Stations just outside the borough can be found in south Bethlehem and Salisbury Township.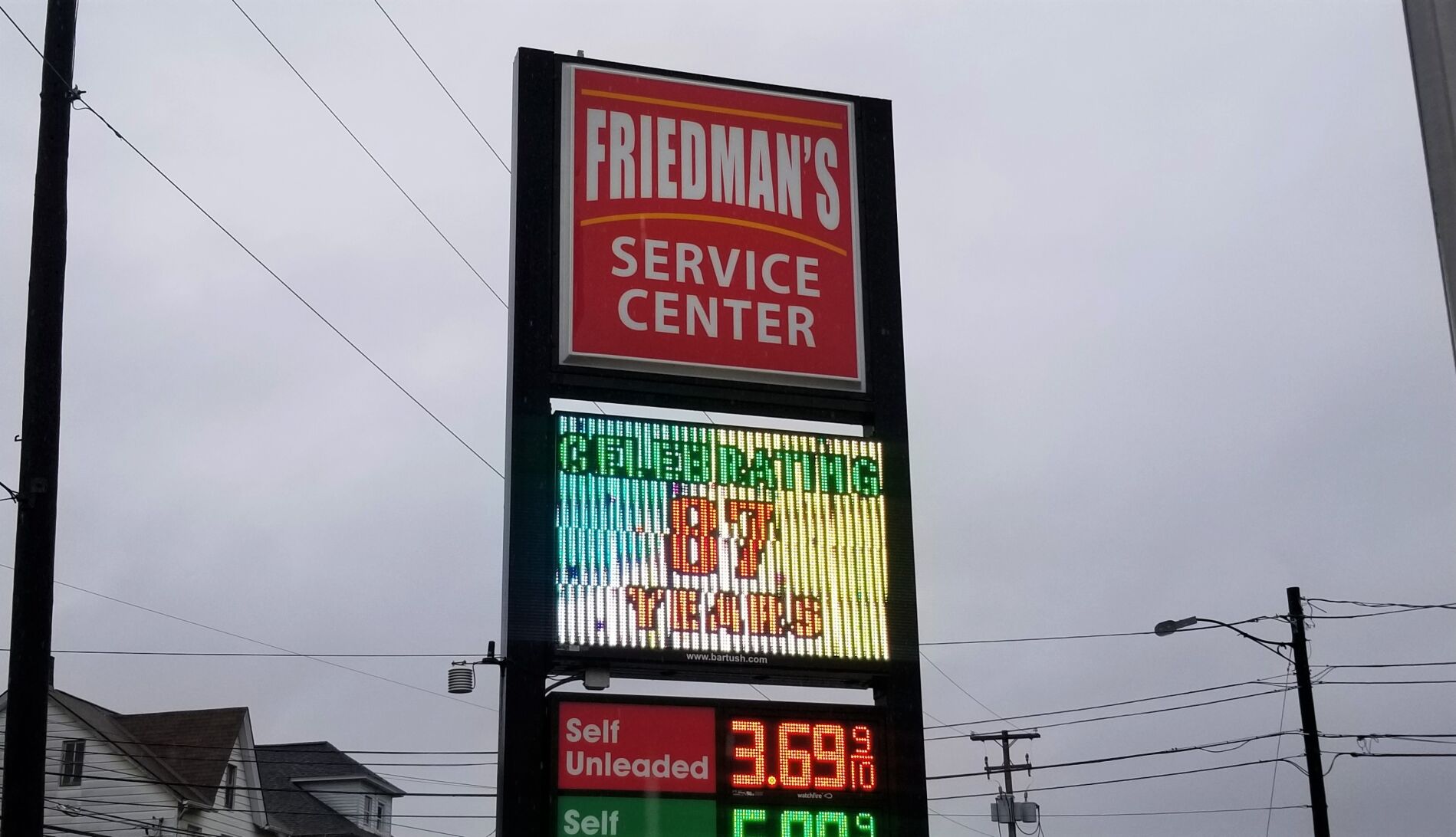 What is clear is Bruce's plans following Friedman's closure in late February.
"I'm going to relax, travel and spend more time with family," he said. "I'm going to be a grandfather in February. So, we're planning to go down to Texas in March to see our granddaughter."